Our success in developing high-quality affordable housing communities is due to the strong professional relationships and strategic partnerships we have formed with state housing agencies, local municipalities, financial institutions, non-profit and community organizations.


Steele Properties partners with the Monroe Group to manage properties upon acquisition. Monroe Group is a privately held corporation headquartered in Denver CO. Stuart Heller founded the company over 30 years ago with a single management contract for an 81-unit property. Today, Monroe Group has grown to become one of the country's leading affordable housing property management companies with a portfolio of 50 multi-unit properties in 14 states across the country serving families, seniors and persons with disabilities. In 2006, Monroe Group's leadership founded Steele Properties, LLC to conduct all real estate development and property acquisitions.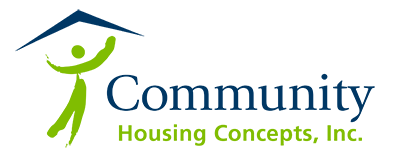 Steele Properties is the development partner for CHC's affordable housing renovations and rehabilitations. CHC's mission is (a) to increase the quantity and quality of housing opportunities available to very low, low and moderate income families and individuals, including the elderly and the disabled, by creating, acquiring, rehabilitating and preserving affordable housing units, (b) to assist families and individuals with limited financial resources by providing a decent, safe and secure living environment that respects the dignity of the residents and fosters a sense of community, and (c) to promote neighborhood stabilization and revitalization efforts by improving the quality and availability of housing alternatives for people with limited means thereby creating attractive, productive neighborhoods that instill a sense of pride in the people who live there.
Financial Partners
Our strong reputation and successful track record of developing affordable housing have contributed to creating strong partnerships with the strongest lenders. Steele Properties has successfully combined a variety of public and private financing including tax-exempt bonds, low-income housing tax credits, tax credit increment financing and tax credit equity. Please see below for a list of some of our financial partners:
PNC Bank, Citibank, R4 Capital, Wells Fargo, KeyBank, ANB Bank, Colorado Housing and Finance Authority (CHFA), Texas Department of Housing and Community Affairs (TDHCA), Maine State Housing Authority, Connecticut Housing Finance Authority,  Stifel Financial Corporation, National Development Council (NDC), Raymond James, CREA LLC, Sugar Creek Capital and more.
Local Municipalities
Steele Properties has earned the trust of local officials due to our reputation for fulfilling our mission to preserve, improve and increase needed affordable housing opportunities in communities across the country. Our work with local municipalities is critical to our success to ensure Steele projects become assets in their community and help keep these communities safe by working with law enforcement.
Federal and State Agencies
Steele Properties has developed strong partnerships with federal and state agencies across the country to acquire and develop Project Based Section 8 housing properties across the country.
Community Partnerships
By collaborating with community organizations, Monroe develops housing that is woven into the fabric of community neighborhoods. This is accomplished by partnering with local community organizations and non-profit groups to support the safety and security of our residents, as well as to ensure their success by providing them with a wide variety of workshops and programs.